Opening today in Miami, Florida – acclaimed artist and designer Arik Levy reveals his collaboration with COMPAC, THE SURFACES COMPANY.
The impressive 'ICE' installation celebrates the launch of Levy's expressive Genesis collection created for COMPAC.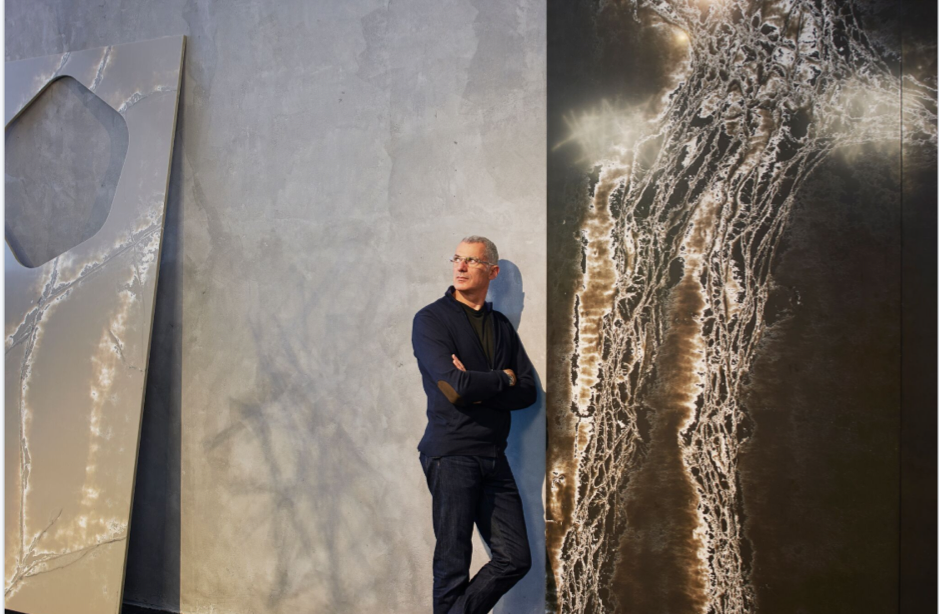 For Design Miami/, Levy has used his artistic approach to architecture and design, to show the beauty and versatility of Genesis and to demonstrate how the collection can be used in different applications.
Inspired by the great frozen lakes of ice which can be found in the Arctic, Genesis reveals visual fragments similar to those found in natural stone and provokes the eye to delve into the ethereal qualities and surprising transparency of the material.
Artist and designer, Arik Levy is best known for his sculptures, installations, limited editions and design. Working from his Paris studio, Levy's wide range of skills can be seen in prestigious galleries and museums around the world.
"These slabs are as beautiful as a painting on the wall and as powerful as an ancient stone." Arik Levy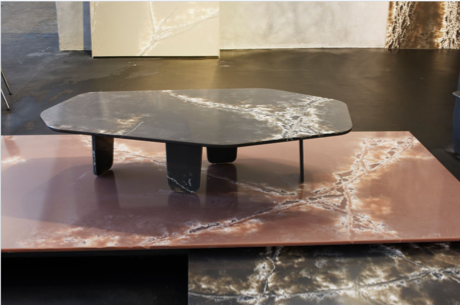 ICE by Arik Levy for COMPAC at Design Miami/ – Images by James Harris
The Miami installation ICE, presents Genesis in vertical and horizontal formats, as both a surface and product – showing the many potential applications, as well as the beauty of COMPAC as a material.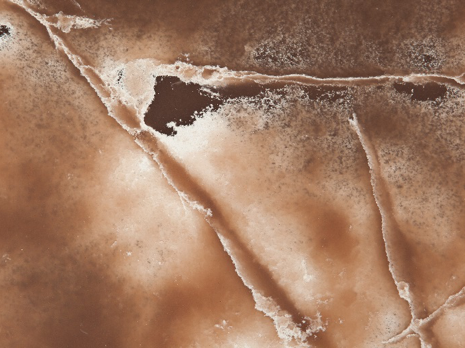 ICE ORANGE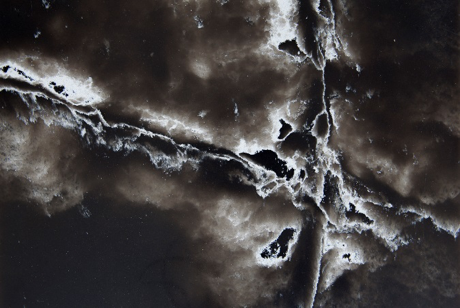 ICE BLACK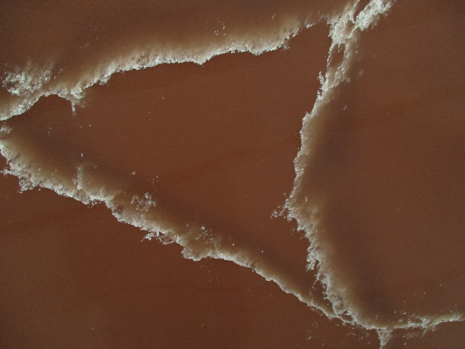 ICE NUDE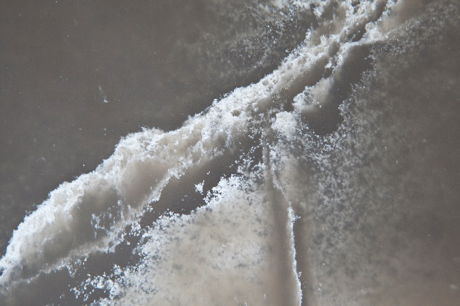 ICE WHITE       
The Genesis collection for COMPAC can be applied to surfaces on walls and floors, worktops as well as a variety of interior spaces and pieces of furniture. With each of these, a number of possibilities is available through different effects, finishes and colours including Ice Black, Ice Orange, Ice White and Ice Nude. Genesis by Arik Levy is the first transgressive proposal of this designer for COMPAC.
---
NOTES:
'ICE by Arik Levy for COMPAC'
Public Show Days:
November 30, 12pm – 8pm
December 1, 10am – 8pm
December 2, 11am – 8pm
December 3, 12pm – 8pm
December 4, 12pm – 6pm
Exhibition Address:
Design Miami/ is adjacent to the Miami Beach Convention Centre, a short walk from Art Basel in Miami Beach.
Meridian Avenue & 19th Street
Adjacent to the Miami Beach Convention Centre
Miami Beach, USA
Event at PAMM:
Paco Sanchis, CEO of COMPAC will host a VIP reception on Friday December 2nd from 8pm at the Pérez Art Museum Miami, to celebrate the launch of Genesis by Arik Levy.
About Arik Levy
Artist, technician, photographer, designer, video artist, Levy's skills are multi-disciplinary and his work can be seen in prestigious galleries and museums worldwide. Best known publicly for his sculptures – such as his signature Rock pieces –, his installations, limited editions and design, Levy nevertheless feels "The world is about people, not objects." Hailing originally from Israel and moving to Europe after his first participation in a group sculpture exhibition in Tel-Aviv in 1986, Levy currently works in his studio in Paris. His formation was unconventional where surfing, as well as his art and graphic design studio, took up much of his time back home. Following studies 1991 he gained a distinction at the Art Center Europe in Switzerland branch of Art Center Pasadena LA.
After a stint in Japan where he consolidated his ideas producing products and pieces for exhibitions, Levy returned to Europe where he contributed his artistry to another field – contemporary dance and opera by way of set design. The creation of his studio then meant a foray back to his first love, art and industrial design, as well as other branches of his talents.
"Life is a system of signs and symbols," he says, "where nothing is quite as it seems."
DESIGN MIAMI/
Design Miami/ is the global forum for design. Each fair brings together the most influential collectors, gallerists, designers, curators and critics from around the world in celebration of design culture and commerce. Occurring alongside the Art Basel fairs in Miami, USA each December and Basel, Switzerland each June, Design Miami/ has become the premier venue for collecting, exhibiting, discussing and creating collectible design. For more information, please visit